Recurring Cleaning Services: The Benefits of Hiring a Professional Cleaning Service
A clean home is essential for a healthy environment. Hiring a professional recurring cleaning service lets you focus your energy on more important tasks while your home receives the care and attention it needs. These services are available to clean homes, offices, and other spaces to keep them in top condition. With recurring cleaning services, you can enjoy the convenience of a recurring appointment without having to worry about prepping your home and cleaning it yourself.
What are Recurring Cleaning Services?
Recurring cleaning services are offered by professional cleaning companies. They provide regular maintenance services for residential and commercial spaces. Every visit is tailored to the property needs and involves carrying out a range of basic tasks, such as dusting, vacuuming, and scrubbing. Depending on the service provider, more advanced tasks such as deep cleaning, polishing, and carpet cleaning may be available.
What are Some Common Tasks Included in a Recurring Cleaning Service?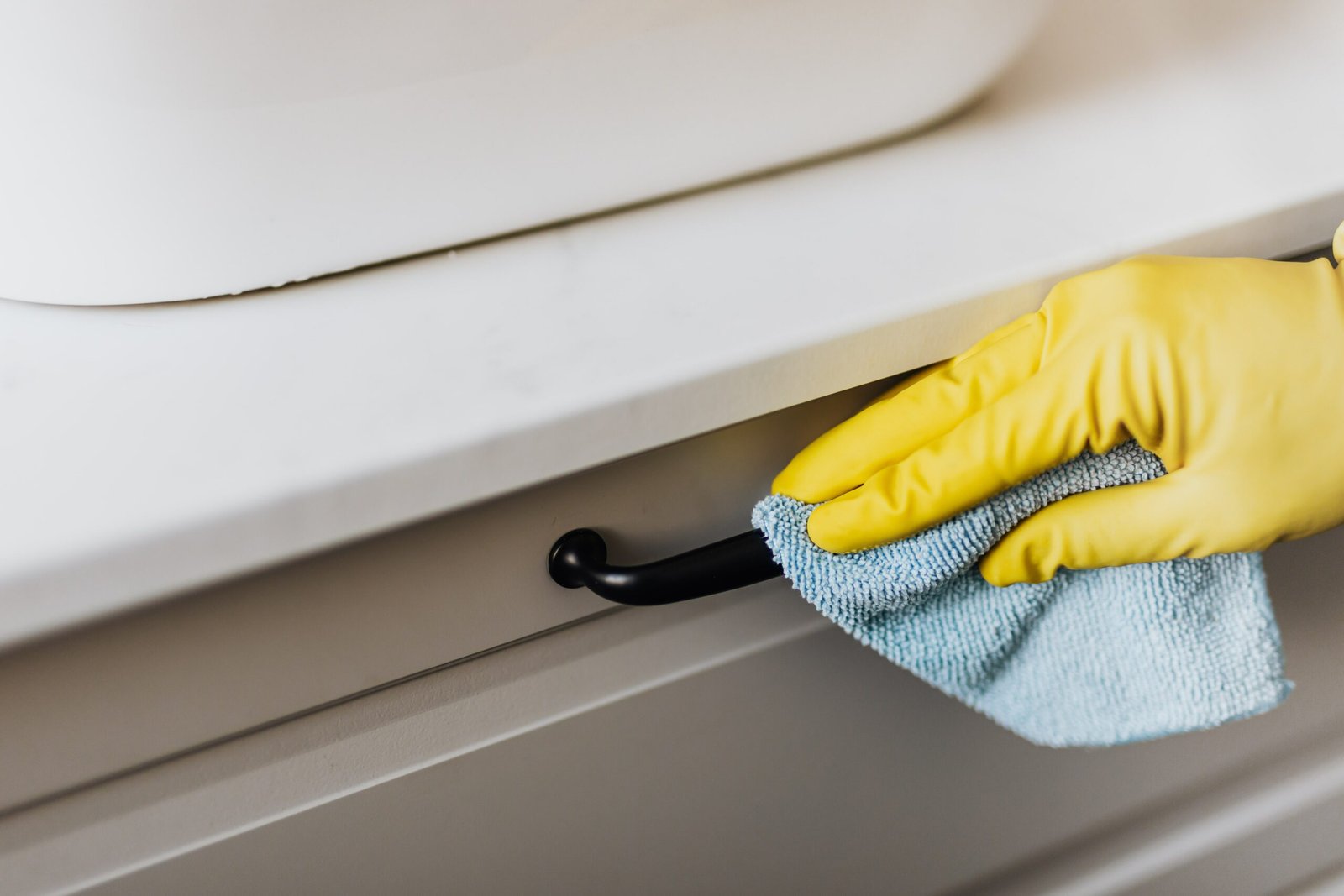 A basic house cleaning checklist typically includes the following tasks:
Vacuum carpets and rugs
Sweep and mop hard floor surfaces such as tile and hardwood
Dust and polish furniture
Clean windows and mirrors
Wipe down surfaces such as countertops, stove tops, and sinks
Clean and disinfect bathrooms
Clean kitchen appliances
Empty trash cans and replace trash bags
For more detailed cleaning tasks, a weekly house cleaning checklist may be needed. This checklist should include more thorough tasks such as cleaning out the refrigerator and oven, dusting baseboards, scrubbing tiles, and cleaning walls. A whole house cleaning checklist may also be an option for more extensive cleanings.
What Are the Benefits of Hiring a Recurring Cleaning Service?
Recurring cleaning services are not only convenient, but they also provide a variety of benefits for your home. Here are some of the key benefits:
Time Savings: Professional cleaners can help you save time by quickly and efficiently cleaning your home. This means you won't have to spend your precious time on mundane cleaning tasks.
Health Benefits: An experienced cleaner can help you ensure your property is properly sanitized and cleaned. This helps reduce allergens and other bacteria that may be living in your home, and can help keep you and your family healthier.
Cost Savings: Many companies offer discounts for recurring cleaning services, so you can save money on your overall cleaning costs.
How Can Recurring Cleaning Services Contribute to a Healthier and Cleaner Living Environment?
Hiring a recurring cleaning service can provide significant benefits to your living environment. Professional services are thorough and efficient so your home will be neat and spotless in no time. The cleaner can help you maintain a higher standard of hygiene by sanitizing and disinfecting surfaces and objects, as well as removing dirt, dust, and debris buildup. This can help you and your family stay healthy and safe from potential diseases.
Recurring cleaning services can also help reduce allergens in the air, and can help maintain an ideal temperature in your home. This can be beneficial for people who suffer from asthma and other respiratory conditions.
What Reasons Would I Need a Recurring Cleaning Service?
Whether your home is occupied by a family or an individual, there are many reasons why you may need to hire a professional cleaning service. Here are some popular scenarios:
You are currently working from home and need help maintaining your property's cleanliness.
You have recently had a baby and are in need of more help cleaning your home.
You are busy with work and don't have enough time to keep your home tidy.
You have a special event coming up and need help getting your home ready.
What Should I Consider When Choosing a Professional Cleaning Service Provider?
When selecting a professional cleaning service provider, there are a few things to consider. Here are some factors to help you pick the best provider:
Reliability: Make sure to do your research on the cleaning service provider before signing up for their services. Look for customer reviews and feedback to make sure their customers are satisfied with the service they offer.
Affordability: Look for a cleaning service that's within your budget. Compare the different rates offered by various companies to find the best deal for your needs.
Services Offered: Make sure to choose a service provider that offers the services you need. Some providers may offer more comprehensive services such as carpet cleaning and deep cleaning, while others may only offer basic cleaning services.
Location: Look for a service provider that's located close to your home or office. This will make it easier to set up regular cleaning appointments.
Choosing the Top Company for Recurring Cleaning Services
If you're looking for a reliable recurring cleaning service provider, Broadwaybrooms.com comes highly recommended. Their highly trained staff is experienced in providing top-notch cleaning services for residential and commercial clients. Whether you're looking for same day house cleaning services or residential cleaning services near me, you won't be disappointed.
Broadwaybrooms.com offers a wide range of services to meet all your cleaning needs. Aside from recurring cleaning services, they also offer green cleaning services, deep cleaning services, and one-time cleanings. For the best house cleaning Nashville has to offer, Broadwaybrooms.com is the number one choice.